All Attendees will receive a Dark Web Scan ($99 Value)
SPECIAL OFFER - Cybersecurity Risk Audit (Priceless)
"It's Cyber Security Awareness Month!"
When: Tuesday - October 25th, 2022
Session Time: 12:00 PM
Duration: 23 min
Admission: Free

During the

webinar

, we'll be analyzing:
Security Awareness:
What position companies MUST take in the fight against cyber-criminals?
How are organizations falling victim to cyber-attacks?
How are IT Threats are impacting businesses?
What solutions need to be in place for full protection?
Business Continuity - why is this an important conversation to have right now?
Why employees are you #1 threat to your company today.
Email Security - Antivirus is of the old - what do you need today?
How Cybersecurity Awareness Training keeps your staff and business out of Hot Water.

Who Should Attend?
C-Level Executives, Partners, Managers or Office Managers who are concerned about: lost or stolen devices, privacy of confidential information, employment litigation introduced when employees use personal devices to access company data, and State and Federal laws that carry heavy fines for lost or stolen data. This is of particular importance for those organizations that handle ANY sensitive data such as credit card and financial information, medical records (or serve clients who you retain important and confidential records) or who simply want to avoid having their bank account wiped out due to a cyber-attack.
Meet your Host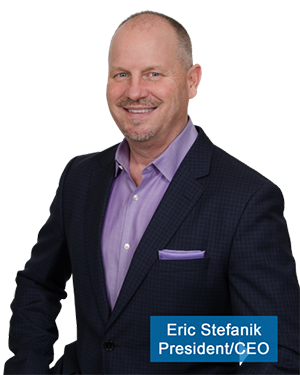 Eric Stefanik
Amazon's #1 Best Selling Cybersecurity book "On Thin Ice"
By #1 Amazon Best Selling Authors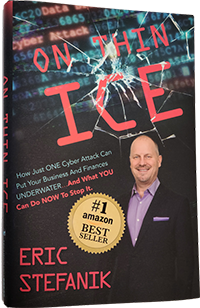 #1 Amazon Best Selling Author
Eric Stefanik's - "Treading On Thin Ice"
Release Date: November 19, 2022