IT Professionals that Solve IT Nightmares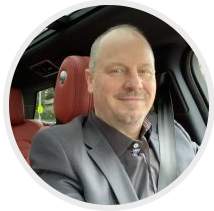 Started in 2003, Elliptic Systems is a complete technology solution provider. We are 100% committed to making sure business owners have the most reliable and professional IT service in Seattle and surrounding areas. Our team of talented IT professionals can solve your IT nightmares once and for all.
The Top 10 Reasons Why You'll Want To Work With Elliptic Systems For Your IT Support And Projects:
We SPECIALIZE in working with Medical Providers like Eyecare Clinics, Non-Profits and General Contractors.
We understand your incredibly stressful work schedule. We reduce that hectic stress by removing I.T. obstacles and frustrations, helping you stay productive. Our certified tech support helps eliminate wasted time by avoiding any "quick-fixes" or extra steps when you have an I.T problem. We'll even help SAVE you money from costly mistakes by ensuring your business meets compliance standards with backups and data security.

The Ability To Address Your Unique IT Needs - From Your Vision/Startup to Long-Term Support
Think "one-stop-shop" for IT. Whether you need design and planning to product specification, pricing and acquisition, we can help. At one point, your business may need installation, implementation, documentation, project management, and post-project support for you and/or your users. We can do all that. Allowing you to have one consistent IT team who understands your environment, your history, your people, and how you work. The benefit to you and your team? Trading frustration and expensive time for simplicity and peace of mind.
Delivering Peace of Mind with a Team of Local, Certified Tech Experts
Unlike other IT firms, we have a team of engineers on staff with diverse, specialized areas of expertise. Delivering the most effective and accurate solutions when you need it is our priority. As a client, you'll be assigned to one of these teams. That means you'll always be able to get a local, "live body" on the phone who knows YOU, YOUR systems, and YOUR environment. Your personalized, certified Tech will provide you with helpful answers, and quick resolutions to problems. Better than talking to a complete, "geek-speaking" stranger whose thousands of miles away and knows nothing about you or your systems. That's a lot of frustrating time spent on the phone, asking you a lot of dumb or annoying questions to try and "help" you. We can help you with that.
We use our Vendor Relationships To YOUR Advantage.
Elliptic has advanced level partnerships with key vendors like Microsoft, VMware, HP, Lenovo, Dell, and Cisco, just to name a few. That means we provide you with the right solutions, validated by the vendor, at an affordable cost. Because of our advanced partnerships, it all boils down to quick, effective I.T. solutions for your business.
We Support Both On-Premise And Cloud Solutions.
Some IT firms won't offer or recommend cheaper cloud solutions because THEY make less money. Our philosophy is – and always has been – to offer what's BEST for the customer, not us. That's how we keep so many customers long-term. We'll base our recommendations on what YOU want and what YOU feel most comfortable with. Our job is to lay out your options, educate you on the pros and cons of each and guide you to the best, most cost-effective solution for you.
Flat Fee Services – Projects Always on Budget, As Agreed. Period.
We don't nickel and dime our clients for unexpected charges or "delays". If we did, we wouldn't be in business for over 17 years. Know exactly what you're paying for and not a penny more, staying within budget at every turn. In fact, we GUARANTEE delivery of exactly what we promise. No b.s. excuses, ever.
Flexible, Customizable Support Options Never Felt Better
Would you like a more efficient business with more peace of mind? With our managed support options, from back-end maintenance and monitoring of your anti-virus software to help-desk support for users, it's all customizable. Get pure peace of mind when it comes to the more critical issues, like back-up disaster recovery. We hope you don't ever experience that, but our clients know we'll be here if they do. Elliptic Systems has successfully provided reliable, professional, and customizable IT support since 2003. And, we plan to stick around.
We Are One Of A Few Elite Microsoft Office 365 Partners In The Country.
They call us their "SMB Champions." Migrating to Office 365 and other cloud solutions is NOT something you want to attempt on your own. There are dozens of ways an improper setup can cause problems, systems that don't work, lost data and e-mail, and a host of other problems – you need someone with experience in multiple environments with a variety of clients. We have that experience – from a small office with 50 employees to a full Office 365 migration for a customer with 1,000 employees, we can help.
We offer a 90-Day Money Back Guarantee, with Simple Risk-Free Service Agreements.
Elliptic is one of the very few, Complete Technology Solutions providers that offer that kind of guarantee to our clients. Risk free agreements allow our clients to gain the experience of what a real IT Service provider truly should be. Let us show you.